Clock Wheelcutting and Parts Making
Over the life of your clock accidents, mishandling or misplaced curiosity can occur such that parts of your clock may be missing or broken beyond repair. This may cause your clock to function improperly or not function at all. In these instances parts need to be made to the original specifications and this is another service that I provide. These are advanced repairs that many clock shops just can't do as either they are not equipped or they just don't have the knowledge and repair techniques to do successfully.
I maintain a complete horological machine shop with the necessary lathes, milling machine, tooling and specialized hand tools along with the brass and steel raw materials to fabricate any part of a clock. I am trained and certified in all types of horological parts fabrication including wheelcutting for all types of clock wheels, rebuilding of lantern pinions, repivoting of arbors to replace worn or broken pivots, replacement of broken or missing teeth on all types of clock wheels including mainspring barrels and the rebuilding and adjustment of clock escapements all to original specifications. I also blue clock and pocket watch hands the olde fashioned way!
If your clock has had a bit of a hard life, you can entrust the restoration and repair to me.
David M. Morrow, CC21
AWCI Certified Clockmaker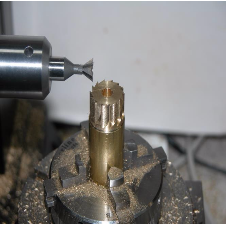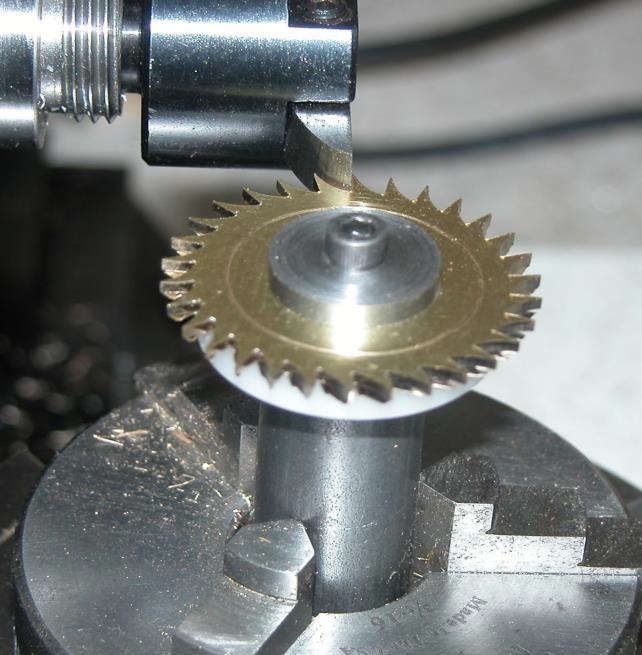 Mainspring barrel prepared to receive

new teeth.
Ratchet wheel just having been cut and

ready to be parted off

f

rom its solid stock host.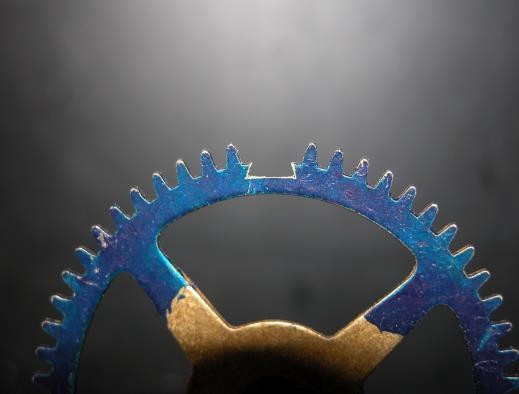 Setup to remove train

wheel

from its

collet and

arbor.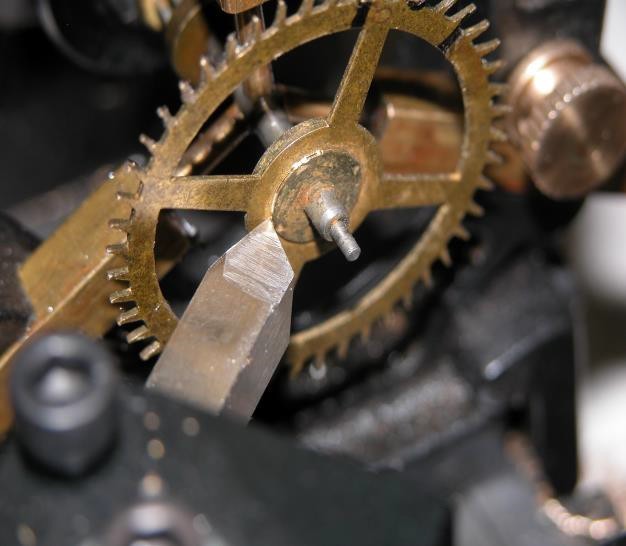 Train wheel prepared to receive new

teeth.
Cutting an English Recoil Escape Wheel